What it's like to Work at Royalty
At Royalty General Construction, we employ a diverse group of talented and motivated team players. We are growth oriented and offer a fast paced and demanding workplace.
It is our people that make Royalty the amazing place it is.
Community Involvement
Royalty has been supporting local charities for more than 35 years. We proudly host an Annual Royalty Golf Classic, raising close to $40k each year. All proceeds go to Silver Creek Pre-School, an institution dedicated to providing integrated therapeutic services and early learning experiences to empower children with special needs, helping them succeed in the mainstream community.
Supporting local sports teams and the arts in Etobicoke has been part of our history. Royalty gives back to the community that has been a part of our success, including Ryerson University, the Propeller Project at Toronto Pearson, Canadian Tire Jumpstart, PC Children's Charity, and other shared community investments with our business partners. Our CARES values extend beyond our own team, to help improve our community.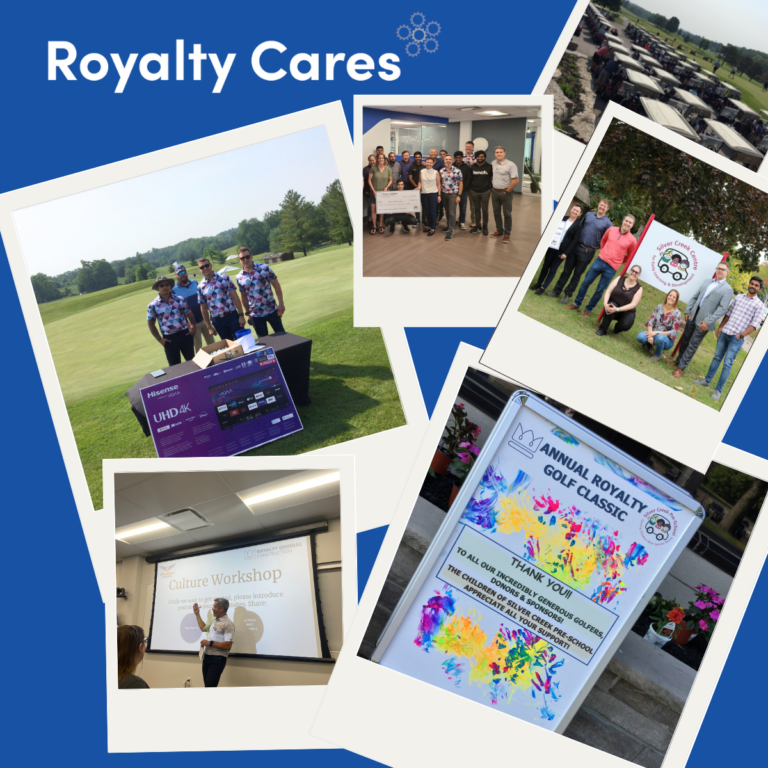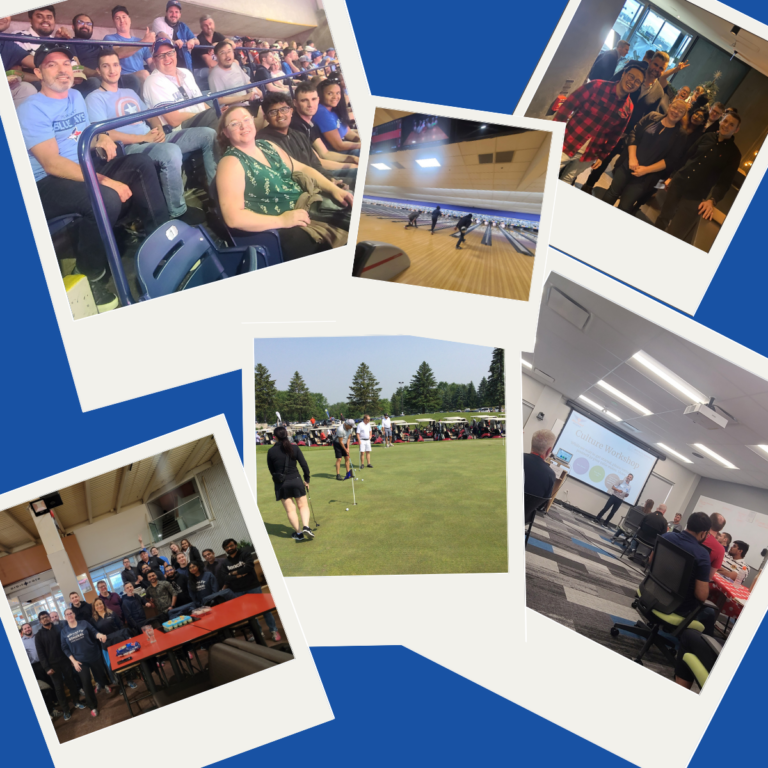 The Royalty Way
Royalty General Construction is an ICI general contractor providing quality construction for over 37 years. Specializing in commercial, retail and airport projects. Poised for growth we are continually expanding our service offerings.
Our team of Project Managers, Project Coordinators, Site Supervisors and Estimators, through team collaboration provide exceptional customer service and a commitment to understanding, encouraging, and demonstrating the Royalty C.A.R.E.S. values we have curated an impressive customer list and a long history of repeat business.
Our C.A.R.E.S Values
Royalty CARES. Our purpose, our mission and our values can only be executed through this one deliverable. This includes care for our clients, our people, our subcontractors, our vendors, and ourselves.
Courage.
We have the strength to do what is right, in the face of fear, even when it's hard. We share good news, and bad news. We are ok to show vulnerability.
Accountability.
We accept full responsibility of your needs. We earn trust through resourceful, competent solutions. We communicate consistently & proactively. We are committed.
Respect.
We are all human. We value everyone inclusively. We treat people fairly with dignity and professionalism. We empathize and show compassion. We listen, to build honest relationships.
Excellence.
We are competent leaders in construction and the community. We are resourceful, adaptable, and authentic. We leverage our knowledge & relationships to be the best.
Safety.
We are committed to providing a safe & healthy work environment for all employees, subcontractors, clients, and the public. When we provide safety, we provide greater certainty of the future for all- fostering creativity and innovation in what we do.

Group Benefits @Royalty
Paid benefits, including health, dental, vision, LTD, Critical Illness and more

Health & Wellness Program @Royalty
A holistic program for mental & physical wellness

Time Off @Royalty
3 weeks paid vacation and 4 PTO days

Culture @Royalty
Company & social events, CARES Values

Office @Royalty
Great office environment, easily accessible location and on-site parking

Growth Opportunities @Royalty
Performance reviews, learning & development, career roadmap

Work Boot Program @Royalty
<a href="https://www.flaticon.com/free-icons/lifestyle" title="lifestyle icons">Lifestyle icons created by GOWI – Flaticon</a>