Your complex construction project managed for you.
Royalty General Construction's collaborative and transparent Construction Management approach unites owners, architects and consultants for speed and accuracy. Acting on the owner's behalf, our team manages the Pre-construction, Construction and Post-Construction process to ensure superior results. Our expertise adds value to critical areas of planning, design, budgeting, value engineering, logistical planning, cost control, scheduling, safety, and site management.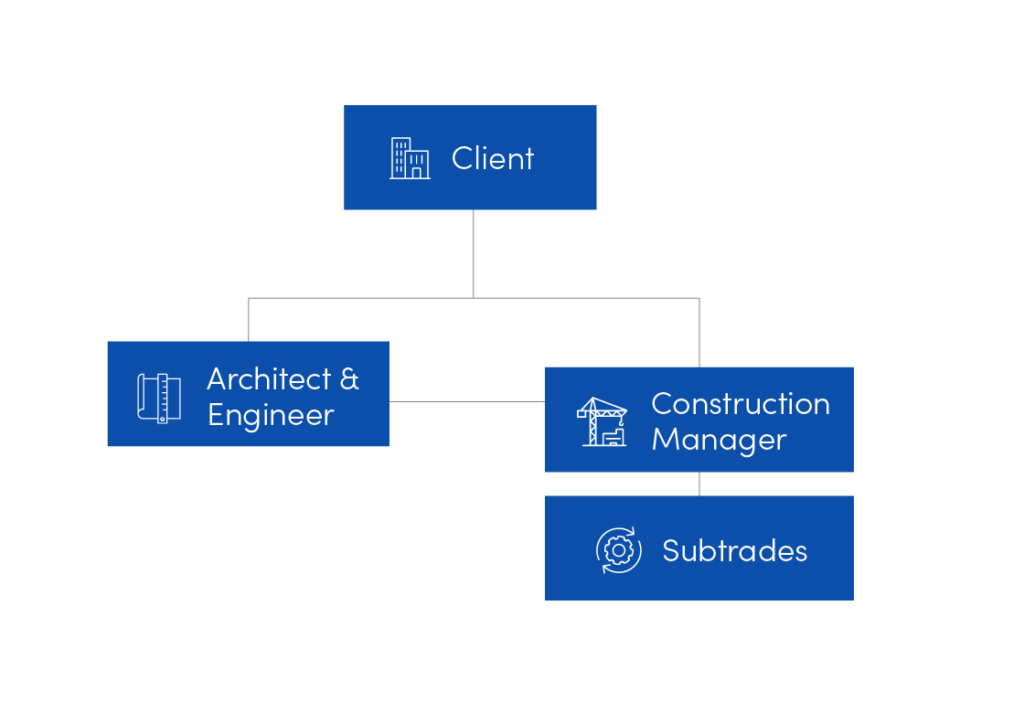 Let Royalty be your complete Construction Manager.
We can get started early working to define your construction project needs and collaborate with your design team. We'll review your construction plans, provide value engineering, draft schedules, and work to identify future construction challenges early. We'll then act on your behalf to prepare a subcontractor tender to a suitable field of expert subcontractors, generating a transparent presentation of the numbers, and making recommendations for your project. From there, we'll manage the project as we would any other construction project. Leave it to us to navigate this process, so you can do your job well. That's why you hire us.